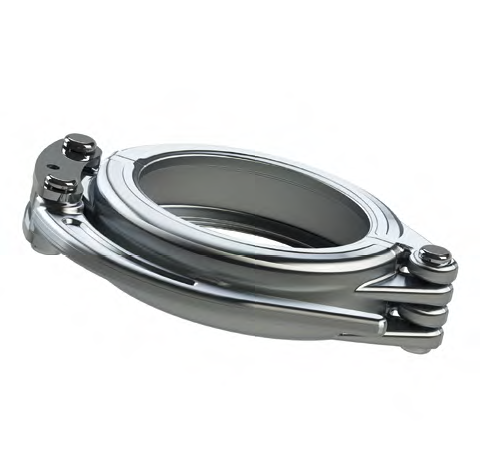 COUPLING METRIC SYSTEM "M" ALUMINIUM - SHORT LEVER
Non adjustable lever coupling, in forged aluminium, usable for standard applications. WORKING PRESSURE: 85 bar - according to ISO EN 12001:2012. Aluminium non adjustable snap coupling, forged, complete with short lever.
Suitable for use with METRIC connecting systems. The non - adjustable coupling in forged steel allows, coupled with the correct gasket, an excellent seal of the coupling. The production process, controlled by robots, ensures excellent repeatability of the product.
download
D.N.
MODEL - Tipo
PART NUMBER - Codice
kg
lbs
in
mm
4.5"
100-127
FC 45 - LC ALU
S2040461
1.9
4.18
5.5"
125-148
FC 55 - LC ALU
S3005604
2.8
6.17